A colleague recently shared with me the following story as two examples of customer service at two major supermarket chains in Los Angeles County—Ralphs and Smart & Final.
Real World Story:
"I love to cook and bake. So I'm at the supermarket almost every day.  Last week, I had a problem with store items not priced correctly at two supermarkets. And what a difference in resolution I experienced!
At Ralphs, I bought a package of fresh mozzarella cheese. The package was priced at an amazing $3.99! Wow, that's a real cost-savings that I simply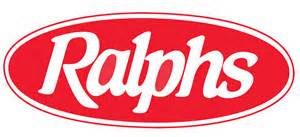 couldn't pass up. It was a great opportunity to try out a new cheesy, spicy marinara, roasted vegetables-packed lasagna I've been dying to try out—along with my special homemade cheesy, buttery garlic bread! However, at the checkout counter, I was charged $12.99 for the mozzarella.
At Smart & Final, I bought two packages of amazingly great looking blueberries. Each package was priced at $1.99—a real bargain. It's springtime, so what better way to enjoy the season than sugary caramelized-topped blueberry cupcakes! However, at the checkout counter, I was charged $4.99 for each package.
I don't like to fuss or complain, so I was simply going to ignore the wrong pricing at each store. But a $9 and $6 price difference isn't something you want to ignore. So I asked about the difference in prices at each checkout counter.
The results…
At Ralphs, the cashier asked a clerk to help me resolve the issue. This clerk walked with me to the dairy department. I kept apologizing for causing so much trouble, but she didn't once acknowledge what I was saying. She discovered two shelves of cheese where priced incorrectly and made a snide comment about her co-workers. She grabbed the less-quality, less-priced mozzarella and literally threw it at me, mumbling, "This is the one you want." Then she just walked away.
At Smart & Final, the cashier apologized for the error in pricing. She immediately called over her manager, and he walked with me to the produce isle,

where he discovered the error. I kept apologizing to him and the cashier for causing them any inconvenience. The manager expressed his sincere apology and said, "Please don't feel bad. It is no trouble at all. This is our fault, and I will make it right." The cashier also said, "Please don't worry. You are not causing any trouble. I am very glad you said something. We can now fix the problem and prevent from charging other customers the wrong price. THANK YOU for pointing out the error." She then handed me $6 cash, without me having to sign anything, and wished me a great rest of the day.
Wow! What a difference in problem resolution, especially when the problem was not the customer's fault!"
Strategies that Turn if Around:
It's very simple, really.  When you make a mistake…
Acknowledge the error. Don't place the blame on others. Own your mistake or your company's mistake and move toward resolution. Blaming others doesn't help the situation. It only instills even less confidence in your business or company.
Fix the problem. This means making sure your customers are satisfied with the resolution. Ask for immediate feedback like, "Have I fixed the problem to your full satisfaction, or is there something more I can do for you?" Don't just assume the problem is fixed. And when fixing a problem, don't make customers jump through hoops like having them sign return slips or asking for ID. Fix the problem quickly and efficiently.
Remember: Customers buy your products and services for any number of reasons. They came to you, so they must like what you have to sell them. So why not make it easy for them to continue coming to you by offering them the very best customer service possible, especially when you or your company make a mistake in the first place.
What do YOU do when a customer points out a mistake you or your company made? Please share in the comments section below.