Book keynote speaker Barbara Khozam for your next event.
"Barbara Khozam's strategies have the power to change businesses and lives! Her strategic customer service tips absolutely lead to success.  She knows her stuff!" – James Malinchak – Featured on ABC's, "Secret Millionaire" Founder, www.BigMoneySpeaker.com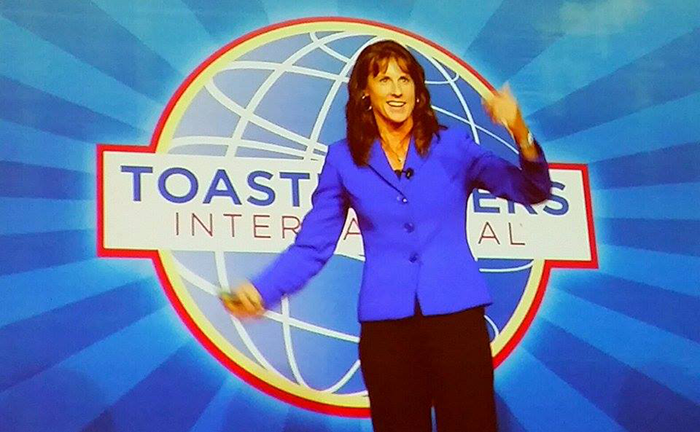 Six Reasons to Book Barbara
1. Internationally Recognized Speaker
Barbara has delivered more than 1200 motivational presentations at meetings and conventions
worldwide and has won more than 27 awards for Sales Achievement. Barbara has spoken to
over 35,000 employees and executives throughout 7 countries.
2. Your Audience Will Laugh, Learn And Be Inspired
Barbara combines enthusiasm and humor to instantly connect with her audiences. She will help
your audience discover how to take seemingly complex issues and boil them down to simple,
measurable solutions. Her programs are packed with great take away value.
3. Custom Tailored Program
Barbara doesn't just talk to her clients, she will dive into the culture, strengths, and pain points
of your group; creating a reaction of "Hey! She understands us!" from your audience.
4. She Is A Professional Athlete
Whether she's at the beach spiking the ball, or in the boardroom; Barbara's commitment and
dedication set her apart from her peers by going above and beyond what's necessary to make
her client look good.
5. She is Interested in a Relationship, Not Just a Transaction
Barbara doesn't just do a presentation then leave you alone. Part of Barbara's
system is to find out how things went – what has changed as a result of her being there. The
follow up is key when it comes to implementing anything new.
6. You Get 10 FREE Books
Download Barbara's Headhsots
Barbara's AV Requirements
Barbara's Pre-Program Questionairre
Barbara's 4-Page Brochure