Book:  How Organizations Deliver BAD Customer Service (And Strategies that Turn it Around)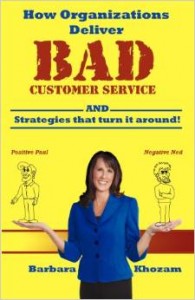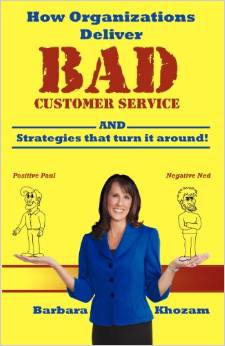 Today's consumer views loyalty to a business as a fad, and they also expect everything and then some. The companies that are thriving (and will continue to thrive) deliver amazing customer experiences. Customer service isn't just about being a department or a policy; it is about creating a culture where customers can't wait to do business with you, and are excited to refer their friends to you as well. This book's characters, Negative Ned and Positive Paul, illustrate the ABSURDITY of terrible customer service and the simple steps necessary to improve nearly every customer experience.
Online program:  1 tip per day for 18 days (3 minute videos)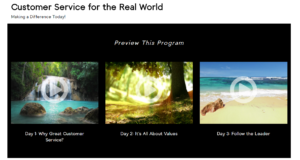 Introduction
Today's Customer Service landscape is constantly changing, but the foundational questions remain the same: How do we consistently deliver an extraordinary customer experience? How do we have our customers leaving with a positive impression and telling their friends about us?
Are there fast and simple ways that we can deliver and implement amazing customer service–immediately?
About This Program
In this program, Customer Service expert Barbara Khozam will answer the essential questions as well as give:
Easy tips that you and your team can implement immediately

Proven behaviors that you can measure and observe

Approaches that can be used as accountability toolsThe result: consistently great customer service behaviors by all employees, for every customer, every time!

About Avanoo:
Avanoo helps employees adopt behaviors and mindsets that improve individual and team performance in just 3 minutes a day. Avanoo's courses are all 3 minutes a day for a month. Employees can do them with their morning coffee. It's a way for your team to ensure that the culture, initiatives and competencies important to you are a part of employees' daily lives. Avanoo helps you to understand the impact of our learning by providing cutting-edge data and performance measurements that allows you to see where and how learning, growth, and performance are happening.