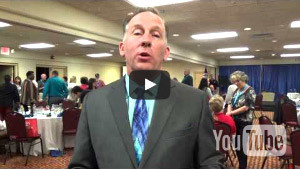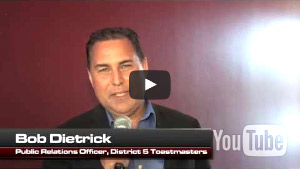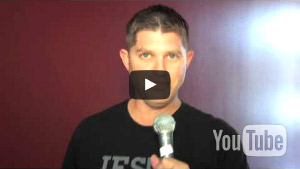 What kind of a response can you expect from your attendees when you ask Barbara to speak at your next event?
We had been following our reviews on the web and were not with happy many of the comments we read about our staff.  As a result, we decided to start a major customer service improvement campaign for our organization.  We need an event to kick it off on a positive note.  We made a decision to bring in Barbara Khozam to give a presentation to all of our staff on how our comments and actions effect the way our patients experience their visit to our office.  It was a mandatory meeting for all employees on a Saturday morning.

I was a bit worried as to how this would be received – especially on a Saturday morning.  I did not want the staff to feel "punished" but rather coached into better understanding their behaviors/comments at the office and the impact they have on our patients.

My concerns quickly vanished once Barbara started speaking.  Her sense of humor during the presentation captured everyone's attention.  The mood was upbeat and even comical at times – but everyone got the message.  The staff enjoyed the presentation and spoke of it frequently during the following week.  I'm sure some of her sayings will have a lasting impact on my staff as well as their managers.

Our kickoff meeting was a success and now we are moving forward in many directions to improve our patients' experience here at our medical practice.  I am so very glad I made the decision to bring Barbara in and am now thinking of making this an annual event.

Maria Zlotnick
Administrator
Otolaryngology Associates, PC
Fairfax, VA.
Phone: 703-383-8130 x1108

"I attended a seminar by Barbara Khozam in March of 2015. As a supervisor in a healthcare facility I have approximately 20 staff that I manage so I am always in need of customer service recommendations. With Barbara's instruction and guidance, we were able to significantly upgrade our level of patient services. In fact, she inspired me so much that I went on to hold workshops predicated on her sound teachings.

With Barbara's proven techniques, we implemented patient satisfaction surveys and within 90 days our ratings soared to the high 90 percentile with less than 1% of patient complaints. We now receive comments such as "Good customer service", "Very friendly staff", "Everyone was nice and polite and introduced themselves".

Barbara is an outstanding spokeswoman that makes learning new skills fun and enjoyable! Her witty sense of humor and entertaining antics make for a wonderful experience for people of all ages and work capacity.

I would highly recommend having Barbara at your next corporate event and see for yourself the positive results and outcomes. You will NOT be disappointed!"

Linda Smith, HCAS
HCA Supervisor
United Health Centers
Mendota
Phone:  559-655-5000
Fax:  559-655-6818

"I wanted to thank Barbara wholeheartedly for teaching the Public Speaking session of Project Concern International's Global Youth Leadership program. I knew right away when she stepped into the room that this would be one of our best classes, if simply for her great energy and aura. Teaching high schoolers on a Sunday afternoon is a high feat…and from the very first minute, Barbara was able – through her wonderful personality and humor – to engage the students, make them listen to what she had to say and put her suggestions into action immediately.

Barb is a master at leading any kind of group at any ago into believing in themselves while also challenging people to reach for higher ground. With her infectious personality, yet graceful and playful way as well as her great tempo, she captured everyone's attention and served as a wonderful inspiration to these young, global leaders. The proof of her success was when, at the end of the class, everyone commented that this had been the best and most fun class they had attended in the series so far.

Thanks, Barb!"

Uli Imhoff Heine
Senior Director of Development
PCI Global
5151 Murphy Canyon Road, Suite 320
San Diego, CA 92123
ph: (858) 279-9690 ext. 323

"Barbara Khozam is a gifted trainer.  She is entertaining as well as informative.  She does in-depth preparation for her presentations and knows her audience well.  Her trainings are common sense and practical, so you can apply them in your work right away.  Barbara not only leaves you laughing but definitely makes a memorable impression on you.

I highly recommend Barbara for any organization – big or small –that takes their client experience very seriously and wants to improve communication and customer service."

Cheryl Wolfe
Director of Training & Development
Buffini & Company
T (800) 945-3485 x2213
F (760) 476-9072
cherylw@buffiniandcompany.com
www.buffiniandcompany.com

"Customer Service is one of the most critical component to business success.  After attending Barbara's presentation in Customer Service at a NAWBO Seminar Series, I was very impressed with her delivery and content, in addition to her impeccable sense of humor.  Her background and expertise in the subject matter is commendable.  I would highly recommend Barbara Khozam, if you would like to take your Customer Service to the next level."

Helna Correll
Chapter Administrator, NAWBO San Diego
President, Certified Meeting & Event Consultant
Certified Woman-owned Small Business

(d.b.a. Hotel Site Pros, Event Planning Pros, & Speaker's Hub)
Phone: (619) 584-4738 / Fax: (619) 284-4490

"Barbara Khozam was a consummate professional in her work with us at the Los Angeles Medical Center. She conveyed our very unique set of trainings as though she had developed them herself. Her presentation style is engaging, clear, and she really keeps the attendees involved using humor. We are frequently stopped by staff members to be told how much her presentation was enjoyed and how much they learned. She makes sure that the audience connects with the important message that is being delivered. Barbara is prompt, reliable, uses feedback usefully. and makes adjustments to her presentation as she progresses. Her first presentation and her 49th presentation, as well as all the ones in between, were delivered with the same high quality consistency that you want in a trainer. We categorically endorse her and could not have been happier with our choice in her for staff and manager training."

Anne La Borde, PhD, PsyD
Outpatient Care Experience Leader, Los Angeles Medical Center
1526 Edgemont Blvd. 7th Floor Office 7163
LA, CA 90027
"Barbara embodies customer service, with a contagious energy and spirit that you can't help but want to emulate. She has an amazing ability to connect with and inspire even the most resistant to change. In my work coordinating trainings at 14 San Francisco clinics, I can say with confidence that Barbara is a very special woman. Her ability to form an immediate and meaningful connection with all clinic staff, providers and leadership is admirable.

Barbara has a spark that sticks with you long after the training has ended. She is incredibly inspiring, uplifting, informative and truly a master of her craft. She is incredibly easy to work with; communicative, flexible, and extremely reliable.
The accolades received from our clinic staff and administrators speak for themselves.
In quality and usefulness of training Barbara scores a 95% (aggregated data from the many clinics we worked with). Many have said it was the best customer service training they had ever attended. Recently, a staff member left the training and exclaimed, to no one in particular, "I feel great!" A provider described the training as, "Contagious." Another went as far as to rate the training a "10" on a scale of 1 – 5!

Thank you, Barbara, for all you have done to improve the patient experience in so many clinics in our network. You have made a measurable difference in the care we provide our members, and the satisfaction of our providers, and clinic staff. San Francisco Health Plan was very lucky the day we found you!"
Service Category: Business Consultant
Year first hired: 2012 (hired more than once)
Top Qualities: Great Results, High Integrity, Creative
Suzanne Bruun
Coordinator of Health Improvement Programs
San Francisco Health Plan
Barbara,

You conducted an outstanding customer service and team building training/course for our department recently. You were an utmost professional at every step of the process, from initial discussions to preparation for training and the training itself.

Your qualities of being deep and detailed and taking ownership from step one is exemplary. The value provided to the group exceeded our expectations! You are very consistent, reliable, and punctual, and your personality suits team building / customer service improvement exercises.

We wish you the best in future endeavors!

Vishal Mehta
VP- MIS, Logistics and Customer Care at SynergEyes Inc
Greater San Diego Area
"Most sincerely, your presentation was truly wonderful.  You make it useful and relevant.  You use humor in a very skillful way, and it really made your talk wonderfully warm and entertaining. It's very "people" focused (if that's a proper description).  You present (what can be) a very dry subject in a professional, yet wonderfully personal, way – engaging the audience as much wit and humor as has anyone I've ever seen.  For someone your age, that is quite an accomplishment."

Tom Sacco – Partner
Resolvency Consultants
Huntington Beach, CA
"Barbara Khozam's enthusiasm infuses audiences in ways caffeine can't. Her tangible tips and insightful anecdotes are laced with humor–keeping the audience engaged
and inspired while they absorb valuable takeaways."

Lisa Beezley-Lippman
CareActors Manager
Kaiser Permanente, Glendale, CA
"Barbara Khozam is an amazing trainer and public speaker, and a subject-matter expert in the fields of customer service and interpersonal communication. Barbara knows how to connect with an audience and deliver training sessions packed with powerful, useable, relevant information. She is great to work with, and you can count on her to deliver outstanding results for your organization." Bob Potemski  –  Training/Presentation Expert – Kansas City, MO
Barbara is an excellent motivational speaker. She uses humor in a way that makes learning new skills totally enjoyable. She is not speaking at you but laughing with you. The tools that she brings to her audience inspire positive actions. She uses her comical timing; making valid points through out her presentation. Barbara motivates people to improve their lives not just at work but at home by explaining how to get the best results from those you work with. She accomplishes her goals in the most professional manor by respecting her students and guiding them to become more successful. – Jeanne Kestly  –  Owner at Mission Design  –  San Diego, CA
"Barbara Khozam is an outstanding trainer who consistently exceeds both client and participant expectations. Barbara's preparation, subject knowledge and training/presentation skills are exceptional. She connects with her participants, understands their needs, and tailors her training to make every training day informative, memorable and inspirational for each participant." – Don Mowry – Marketing, General Management and Sales Training Professional – Kansas City, MO
I have had the pleasure of working with Barbara for over 5 years now and find her to be an amazing speaker/trainer/consultant in a variety of areas and topics. Her knowledge, enthusiasm and humor take audiences to the next level in learning and development. Barbara transfers knowledge in such a way that individuals enjoy learning and take away not only new tools and techniques but a renewed spirit. She is truly a joy to be around and I feel truly blessed to not only have worked with her but also to call her my friend." – Kim Lewis – Director of Educational Services at Prepare to Soar Training Center – Boise, ID
"Barbara is a smart and creative trainer who makes learning a very real and personal experience for her clients. She delivers terrific information in an easy and entertaining way — her humor is professional-level effective! She's always been a winner — from the beach to the boardroom!" – Bill Cowles  –  Principal of Cowles Training & Communication – Kansas City, MO
Barb, Your willingness to jump in and help out doing whatever is needed to achieve success has been so valuable to us! Through your training sessions you have touched all of our employees and have motivated them to perform their best! You are a joy to work with and your contributions have been huge!! Thanks so much! – Charlotte Lass – Assistant Medical Group Administrator – Kaiser Permanente – San Diego, CA
"Barbara Khozam's strategies have the power to change businesses and lives! Her strategic customer service tips absolutely lead to success.  She knows her stuff!" – James Malinchak – Featured on ABC's, "Secret Millionaire" Founder, www.BigMoneySpeaker.com
…"The time whizzed by. It was very practical, down-to-earth, specific behaviors that we can do. Maybe we know about them before, but it's good to get a review often. Barbara was friendly, down-to-earth, funny, smart, enthusiastic, and I felt like she was an expert." – Lynn Schiff  –  NP –  Kaiser Permanente  –  San Diego, CA
"It was really fun. Barbara was really knowledgeable and she motivated us to do better and to be here for our patients, their family and everyone who comes to Kaiser." "…The training was amazing, excellent. It will add a lot to our careers and in our day-to-day work." …and we can apply this to our co-workers as well." – Deja Alexandrino  –  RN  –  Kaiser Permanente – San Diego, CA
"WOW! Barbara Khozam could have been talking about marbles, a box of rocks or a public water fountain in New York City, and the audience would have not only been laughing but also learning and more importantly listening! From the beginning she managed to change my entire viewpoint on the seminar and on myself. Barbara Khozam is an incredible presenter… Thank you Barbara for a day well spent!" – Monica Bingen – Edward Jones – Bozeman Mt.
"I thought you were really terrific…you were funny and inspirational and your topics were packed with good insights and ideas…I credit your seminar for my renewed enthusiasm at work. I've always enjoyed this job. But, you helped put a fire back under me…As for you, you are an excellent trainer…Your audience interaction skills are strong..and (you) are absolutely hilarious… I just wanted to say thanks. Your presentation did me a world of good at home and at work! – Paul Lucero – Wilson Sonsini Goodrich and Rosati – Palo Alto, CA
"Barbara was engaging and entertaining. She provided us valuable information and techniques to use in our workplace. One of the best workshops I've attended!" – Kathy Funakura – Site Supervisor – Canyon Springs State Pre-School
…"Thanks to Barbara for making it fun and helping us apply it to our situations. She was amazing. Informative, fun, entertaining. I want to hear her speak again at the next one! – Anessa Curtin – Special Event Supervisor – The Ebell of Los Angeles
"Barbara Khozam is the most personable, effective and fun program leader I have ever experienced. She uses humor to make the learning fun and memorable. – Colette Keeney – Office Manager – Family Tree Services – Redding, CA
"Barbara is an excellent trainer and speaker. Barbara is able to relate to everyone and have a resolution to different scenarios." – Phan Sooknetr – County of Sacramento
"I just wanted to let you know how much my life has changed just since attending the seminar…" "I have a new sense of being, my self-esteem has skyrocketed and it seems my co-workers and boss have a newfound respect for me. This is all thanks to Barb."…"I am so happy to have met Barbara and to have been taught by her. Her style of teaching is very invigorating. I hope you know what an asset she is to your organization." – Sharon Houseworth – Diamond Construction – Helena, MT
"Barb was terrific! Riveting and creative with a real "you can do it" attitude. Covered the material and provided a wealth of additional tips and resources." – Patrick Coplard – IWMD – Santa Ana, Ca
"Barbara is a very good speaker. She is well organized and gives a presentation relevant to everybody. Her upbeat and outgoing attitude is contagious and makes the seminar fun. I enjoyed it and would take another seminar from her. Thanks for making my day and money worthwhile." – Jeffrey R. Hinton – Manager – Photo Imaging Center – Sheridan, WY
"This seminar was very informative. I enjoyed the professionalism of Barbara as well as her ability to give the solutions to situations where there seemed to be none." – Hilda Falcon – Vans, Inc. – Santa Fe Springs, CA
"I would like to complement Barbara for a superb day. She is very fun, yet up-to-date knowledge wise. She presenter her material in such a way that is was not only fun, but you went away with a sense of accomplishment for having attended her seminars. Something I have not felt in the past. …Thank you Barbara for all the wonderful ideas and information, and for making us think outside our small circle of life, and into the vast realms of possibilities." – Zona Savage – Western Area Power – Pheonix, AZ
Good Morning Barbara,

Thank you for your entertaining and informative seminar last week at the Circus-Circus in Reno, Nevada. I did enjoy it and brought from it what I hope to get at every educational seminar I attend, at least one nougat of wisdom which makes it worth the cost of admission. I have often thought of doing just what you do as an independent contractor but do not know if it would ever be financially feasible for me. The freedom and flexibility are appealing but seeing a participant "get it" would be the most fun for me.

Where does this long ramble take me? Hopefully you can tell me about the financial rewards with a company like SkillPath. Thanks again for your assistance and facilitation of the training. The time flew by and your animation helped to bring the material alive.

Warm Regards,

Stephen J. Theriault
Sales and Business Development Manager
Construction & Special Markets

Calculated Industries
4840 Hytech Drive
Carson City, NV 89706 

775-445-6215  Direct
800-854-8075  Ext 6215
775-445-6415  Fax
stevet@calculated.com
Hi Barbara,
Just wanted to thank you for your presentation today.
I really enjoyed it. Your energy is great and your wisdom is right on. It's all about attitude!!
Our club can get a little rowdy and is always fun. I hope we didn't get too out of hand!!
Not too sure if you have considered Rotary, but we are always looking for new members that can contribute.
Thanks again and forward those slides when you can.
YIR

George Beitner

All Star Signs Inc.

ca lic 774217

O: 760-746-6555

F: 760-746-6592

C: 760-815-4660
Barbara,

Your talk with us completely met and exceeded my expectations.  Thank you so much again.  I had several people compliment me on choosing you as our guest speaker.

I have a question for you, related to a point you made during the evening about being assertive vs passive or aggressive.  I know I can swing both ways depending on my mood and amount of patience…. Its funny I 've tried both approaches with varying results.

So the situation is how to effectively handle finding out why people who didn't show up for last nights meeting without being too soft about it or have it come off as a scolding?

What do you think?

Heidi Reilly
Goodrich Aerostructures Division
R&D Emerging Technology –  Project Engineer
Mail Zone 107-P

(  Phone:  (619)-498-7041
È  Cell:      (619)-623-2670
7 Fax:       (619)-691-3550
+ E-mail:   heidi.reilly@goodrich.com