Real World Story: Recently I spoke with two friends separately about a restaurant they both visited together. To my amazement, they each recounted a completely different experience from this one visit.
One friend had a horrible experience from the moment she drove into the parking lot until the moment she pulled away. In her opinion, everyone—from the parking attendant, the hostess, and especially to the waiter—were rude, indifferent and acted put upon to be of service.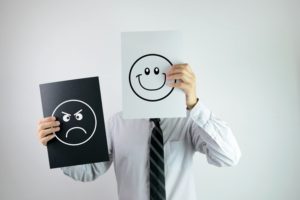 The second friend had a wonderful experience. She felt that all the employees were friendly and helpful—especially to her.
How can this be—two people having a completely different service experience during the same visit?
When I considered the situation deeper, I realized that these two individuals are very different. One is known for her kind and friendly disposition. The other is known as a little "harsh" in her communication style. Her humor is often taken as sarcasm or criticism.
Strategies that Turn it Around:
Learn the customer service skill of pleasing most people most of the time.
Adapt to each individual customer's style of communicating. We face many different types of personalities every day—too many, in fact, to address in this single blog post. What is important to know here, however, is that we must adapt and be flexible with the way we deal with each individual customer. It's not a simple matter of one-size-fits-all service. We can win over some customers by simply being kind to them. With other customers, we win them over only if we're detailed-oriented and pay careful attention to their specific needs, whether voiced or not. And some customers are more forgiving than others. Adapting means paying attention to age, gender, ethnicity, and overall personality—and knowing how to deal effectively with each.
(For more information on personality types, review Barbara's list of live presentations, or you may contact her through https://barbarakhozam.com/contact/)
Be consistent with the basics of customer service. Make eye contact when you greet and acknowledge all customers as soon as they walk through your doors, even when you're busy with other customers. Be patient and accommodating when necessary. Give a smile, head nod or quick word. Be contagious with politeness,
courtesy and respect; treat others like you want to be treated. Above all else, always be kind.
Can I really please everyone all of the time? Remember that customer service is not about changing who people are, but changing their experiences with you and your organization. We can control one and not the other. By remaining flexible and adaptable to different personality types and being consistent with the basics of customer service, we can win over even the most difficult customers. By forgetting to be adaptable and consistent, we can turn a bad customer into our worst nightmare. And that we can control.
Remember: 70% of buying experiences are based on how customers feel they are being treated – not how they actually are—how they FEEL they're being treated. This is directly tied to their personality.
What do YOU do to deliver an extraordinary experience to customers with different personality types? Please share your comments and stories.