Real World Story: I just spent the last 10 days in southern India. During this second time that I've visited this country, I paid particular attention to the customer service at a variety of establishments, including hotels, entire villages, and even a world-renowned eye care hospital named Aravind Eye Care System. What I found was interesting: MOST of the employees were very nice, very accommodating, and very professional. Quite frankly, I was a bit confused. Why was this so prevalent? How do companies get their employees to be so consistent? To be so helpful?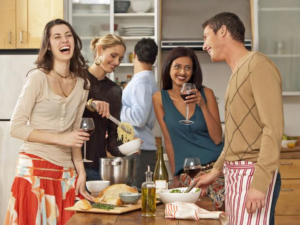 So, one day, I pulled one of the leaders aside and asked him upfront, "How do you get your people to be so caring and accommodating?" He paused and looked at me like I was asking a most easily answered question. He eventually replied, "It's how we are raised. Our parents teach us that when we have guests in our homes, we treat them with respect. We show them around. We offer them a beverage or food. It's what we do." This answer caused me to think. Do we NOT do this in America? Do we not teach our children to be respectful of elders and visitors to our homes? Do we NOT teach them to be kind and respectful? I have since continued to wonder.
Strategies that Turn it Around:
Customer service jobs are for "people" persons who genuinely and truly LOVE to help others.
When hiring, have perspective employees define what customer service means to them. Then have them provide specific examples of how they have delivered great service based on that definition. This interview method is very revealing.
After you hire employees with the right attitude, make them all-around exceptional service agents by training them on your customer service protocols and company policies. Customer service training can also help to elevate great service people into exceptional representatives.
Remember:  For employees to deliver an extraordinary customer experience, they need to have the right attitude, temperament and desire to help people. These qualities are inherent in people who love to help others. And these qualities you cannot teach like you can other non-wired skills. As I've often said, "Hire for attitude, train for skills."
What do YOU do to create a positive customer service culture? Please share your stories and or comments.